Corrosion & Chemical Testing
We propose to study the interaction between your products and a corrosive environment in order to avoid a degradation of the parts, a modification of its coating properties or its environment.
Corrosion issues are an important concern as they can lead to process downtime, part failure or repeated malfunctions.
The aim is to establish the ability of products or materials to perform within specified limits of natural or chemical environmental corrosion conditions.
For example, we can test the resistance of a product to salt in the air, especially in shipping.
The test consists of exposing metal parts, with or without a coating (galvanisation, anodisation, paint, etc.), to a mist composed of water and 5% sodium chloride (NaCl), at controlled temperature, pH and flow rate. This test is used to evaluate the effect of the salt environment on the corrosion of exposed parts, to conform certain coatings to industrial standards or to evaluate the life of the materials submitted to the test according to the customer's criteria.
In the real world, products are exposed to a variety of chemicals on a daily basis. Fluid sensitivity testing assesses the damage caused by exposure to liquids and manner.
For most fluid contamination is caused by chemical spills or temporary exposure, our test methods are designed to replicate real-world conditions as closely as possible. Our engineers can help you design a fluid sensitivity test plan that best suits your products: full immersion ("soak"), partial immersion ("wet") or minimal contact ("brush/spray").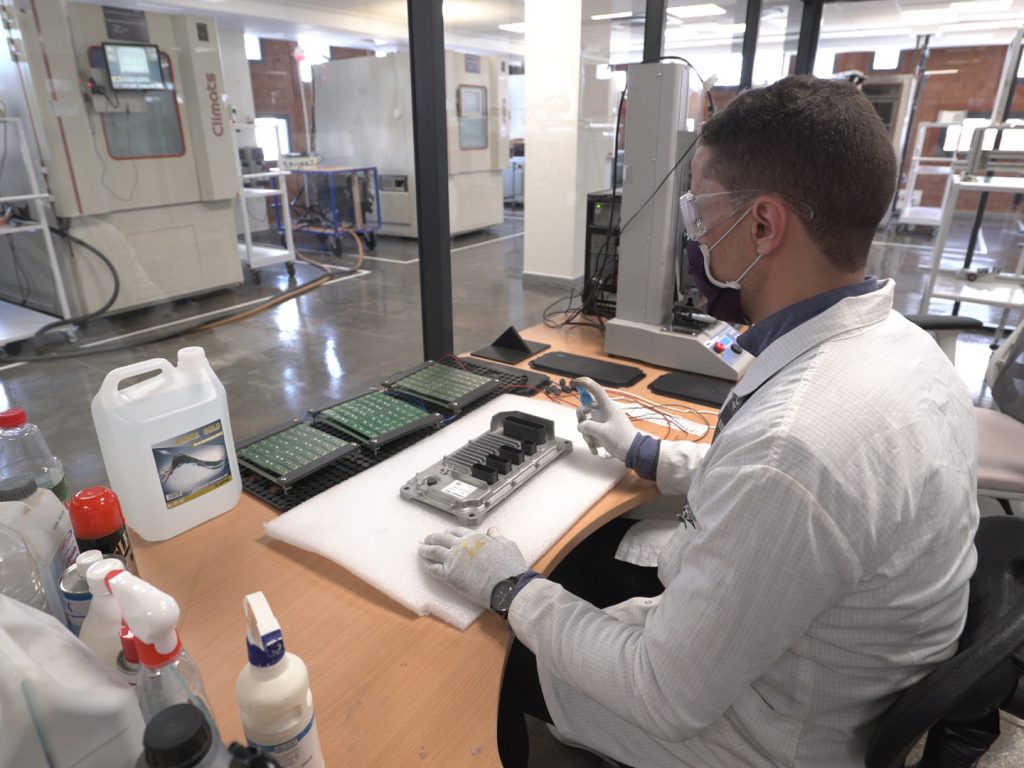 …an up-to-date list of specific fluids used for vehicles, engine components and more, to ensure accurate and relevant results.
For projects requiring additional environmental considerations, our product qualification laboratory can perform fluid sensitivity testing at specific elevated temperatures and humidity levels. We frequently perform fluid contamination testing in environmental chambers for up to 96 hours.
For more information, our team is at your service to answer you as soon as possible.