Our laboratory offers to examine the internal layout of the PCB solder connections and to analyse potential failure mechanisms.
Micro-section inspection is performed to carefully evaluate the internal raw PCB layers, the integrity of the internal solder joint and the internal structure of the devices.
It is the most reliable test to reveal solder joint morphology with respect to intermetallic formation, wetting, cracking and voiding.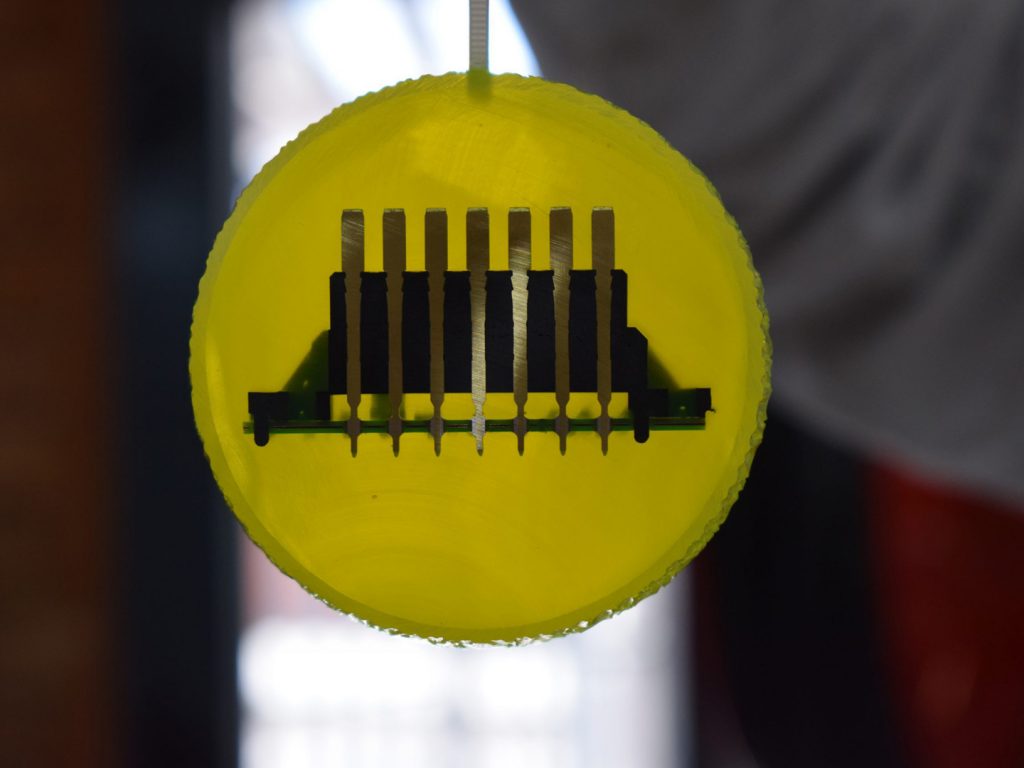 Micro-sectioning (or cross-sectioning) is a failure analysis technique, which involves sawing, grinding, polishing and staining the sample until the plane of interest is ready for inspection by optical microscopy, in order to judge any defects against the specification criteria.
First of all, the area of the PCB/PCBA that is to be analysed must be cut out.
For this purpose, we use a diamond milling cutter, which minimises mechanical stress.
The sample is placed in the bottom of a mould adapted to its size and covered with a transparent resin/catalyst mixture.
This allows it to be fixed and once cured, the rest of the processing is made easier
Use of a turntable polishing machine.
We proceed with a progressive removal of material until the desired cutting plane is obtained. Three sub-steps are necessary for this:
Pre-polishing: using increasingly fine grinding discs (M80-M4000);
Finish polishing: using non-woven, woven and flocked polishing cloths, combined with diamond suspensions;
Superfinish polishing: using polishing felts, combined with diamond suspensions.
The last step is to take macroscopic and microscopic pictures.
To achieve this we use binoculars and optical microscopes; the aim being to highlight the internal features inspected, in terms of the structure of the PCBs and the solder joints.
For more information, our team is at your service to answer you as soon as possible.